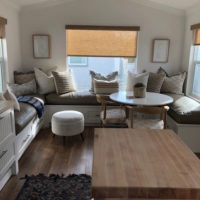 Fathers Day Daddy Pad? The Gift of A Lifetime!
June 17, 2018
John Arendsen
[caption id="attachment_186" align="alignright" width="595"] DADDY PAD: The LEUCADIAN BACKYARD HOME: All inclusive 15X40 (600sf) 1 bedroom, 1 bath Manufactured Backyard Home (ADU) by SILVERCREST HOMES[/caption] OK, so they call them GRANNY FLATS & MOTHER-IN-LAW FlATS. So what's wrong with a DADDY PAD? Its time to start dealing Dad into the eq...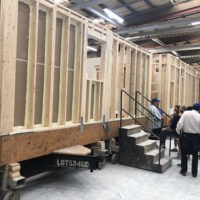 ADU FACTORY TOUR HOSTED BY CREST BACKYARD HOMES & SILVERCREST
June 14, 2018
John Arendsen
On June 9th CREST BACKYARD HOMES and SILVERCREST HOMES  co-hosted an ADU Factory Tour.  Crest Homes is a licensed Manufactured Home Dealer specializing in Accessory Dwelling Units and Silvercrest is a high line  Manufactured Home & ADU builder in Corona (Riverside County) CA. There were over a dozen interested guests from the San Di...