March 18, 2021
John Arendsen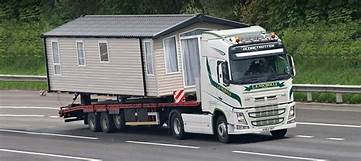 CREST 'BACKYARD' HOMES
Proudly Welcomes As Our Project Manager  
Lenska Bracknell
CREST 'BACKYARD' HOMES has been looking forward to Lenska joining our team for quite sometime. However, all good things take time. We are now proud and happy to announce and welcome her as a valuable asset and team member. 
Lenska brings decades of investing, construction and real estate experience to  the table and is always ready, willing and able to strap on a tool belt, jump into the trenches and get her hands dirty. Lenska will work diligently and relentlessly to bring a project or mission in on time and under budget.
As a sophisticated and successful real estate broker, property manager, developer and investor with her own real estate investment portfolio she knows every aspect of a real estate transaction.

Additionally, she thoroughly understands the very comprehensive and time consuming design and construction protocol from the ground up. She can scope out any project, help with the design, permitting and construction process clear through to the certificate of ownership (CO). 
As a licensed fixed wing and drone pilot she has video and photographed hundreds of real estate listings and construction projects from conception to completion.  
Few real estate professionals understand the current state and statistics of the real estate market and how to calculate and evaluate the cost and return on investment (ROI) better than Lenska. 
She will work with every property and homeowner who desires to use their BACKYARD HOME as an investment and additional revenue stream analyze and evaluate the ROI based on their own rental market statistics. If it doesn't pencil she'll let you know. 
Lenska thoroughly understands the financing process from coordinating construction loans to long term "take out" fully amortized and competitive 30 year mortgage loans and works with experienced and knowledgeable HUD Manufactured ADU lenders.
She brings to CREST 'BACKYARD' HOMES and our clientele decades of successful experience, information and knowledge and we are very proud and happy to have her as a leading member of the CREST 'BACKYARD' HOMES team.