May 30, 2019
John Arendsen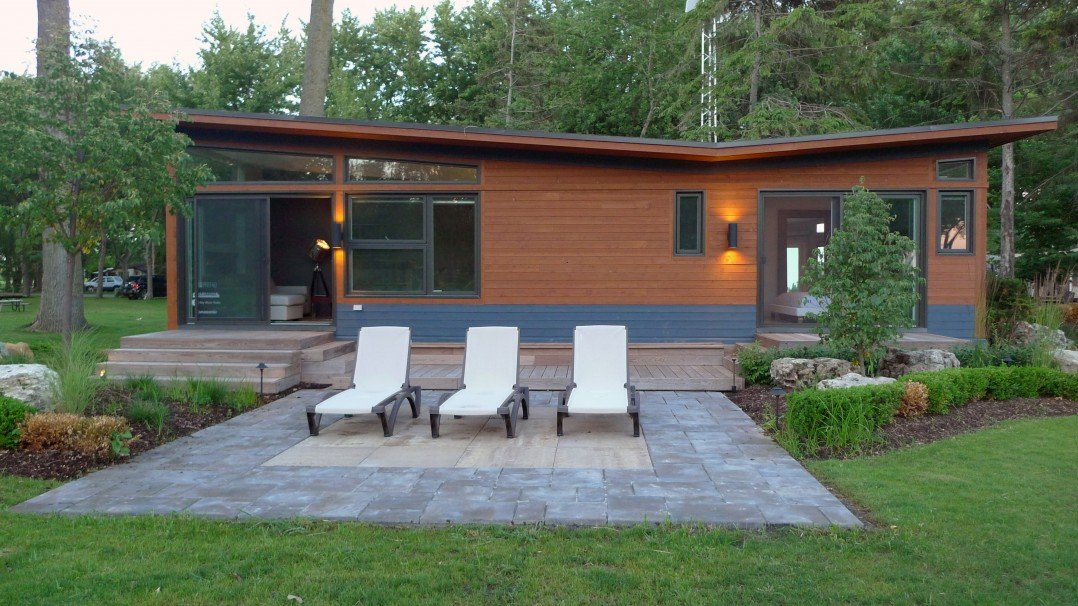 Accessory Dwelling Unit Forum & Panel Discussion. Reserve your seat now. This will be a standing room only event. If you are a property/homeowner, real estate professional, lender, appraiser, home inspector, escrow and title specialist, contractor, architect, interior designer or industry stakeholder this is a must see event. If you have questions or concerns about adding a BACKYARD HOME to your property this is the place you will want to be on Tuesday, June 11th from 6-9PM. Learn about all the new State laws that have been enacted designed to make it easier to add value to the dirt you own beneath your feet.
Want to add a BACKYARD HOME to your property?
Already have an ADU on your property that's not permitted or non conforming? Find out how you can make it a legal and conforming improvement.
Is your City or County complying with the new laws?
Is your local jurisdiction making it easier or more difficult for you to add a BACKYARD HOME to? How?
What can you do if your jurisdiction won't issue you a permit?
Do you want to know how big or how small you can build a BACKYARD HOME?
What are the rules for renting out your BACKYARD HOME in your local jurisdiction?
Do you have to be an owner occupant in your jurisdiction?
How much will it cost you to add a BACKYARD HOME?
How Long will it take to build or install a BACKYARD Home?
What are your choices? Custom Ground up design build? Manufactured? Factory Built? Prefab? Other?
How complicated is the permit process, how long will it take and how much does it cost in your jurisdiction?
How much are the permit fees?
How do I find a reputable and experienced contractor?
Bring your questions and concerns to the Scottish Rights Center in Mission Valley on Tuesday, June 11th from 6-9pm and learn from an array of industry experts, State Legislators, local City Mayors,  City Planners, County Supervisors, appraisal experts and building professionals. You do not want to miss this. For more information please contact CREST BACKYARD HOMES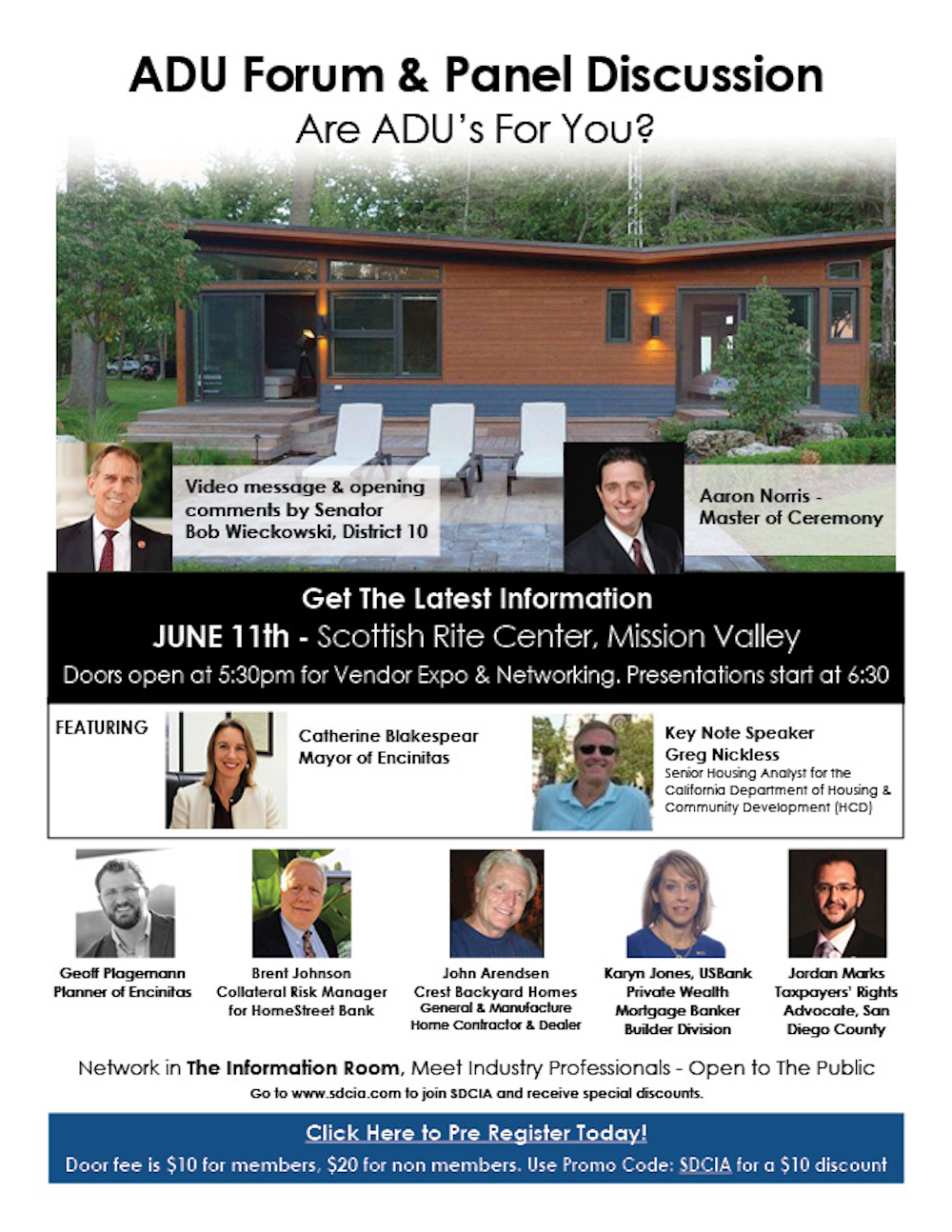 Accessory Dwelling Unit Forum & Panel Discussion. June 11th from 6-9pm