May 30, 2018
John Arendsen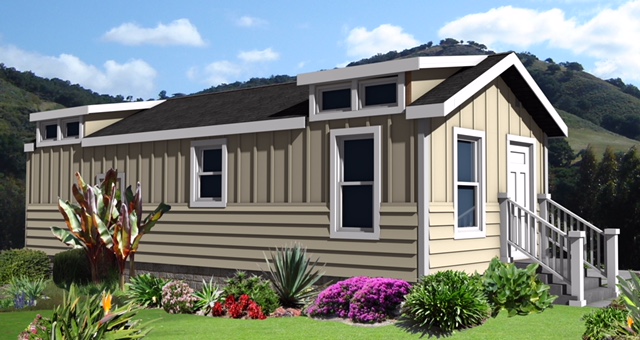 Factory-Built Granny Flats Offer Big Savings!
Aside from the reduced cost of the "structure", Factory-Built Granny flats have another benefit: the cost of the installation and foundation. This cost is definitely something to consider when choosing the type of Accessory Dwelling Unit (backyard home, granny flat, garage apartment, etc)
Let's Do A Cost Comparison:
Ground Up Backyard Homes VS Factory-Built Granny Flats  (ADU)
GROUND UP GRANNY FLAT:   $13,750.00-$16,500 up to $20,000
Site Prep and Inspections: Using a 600 square foot ADU (15 feet wide by 40 feet long, 110 lineal feet).
The first phase of the project begins with the required excavation, grading, trenching and site work. Then comes the design, construction & installation of the wooden forms and reinforcing steel needed for casting (pouring) the perimeter concrete footing and stem wall. In many cases, the stem wall may be built with precast concrete blocks, which will lower the cost of forms but increase the cost of materials and field labor. As of this publication, the average cost of a typical perimeter foundation ranges between $125-150×110 lineal foot or $13,750-$16-500; Labor and material cost varies by zip code and even these costs may fluctuate accordingly.
Foundation:  The next order of business is to provide a perimeter foundation and stem wall. On average this consists of a  12-18 inch deep by 12 inch wide (minimum) poured in place perimeter, below-grade, footing.  Then there's an average 12 to 18 inch high by 6-8 inch wide stem wall resting on and connected to the top of the footing. This can be a single monolithic pour or it can be an  block & mortar rebar re-enforced stem wall set on top of the footing after the footing's been poured.
FACTORY-BUILT GRANNY FLATS:   $6,500.00-$8,500
Inspections:  Factory-built granny flats aka HUD homes are built to a federal standard promulgated by HUD.   All construction inspections take place in the factory and meet federal engineering and construction standards thus saving time and money.
Foundation:  Factory-built granny flats do not need to be placed on an expensive poured in place footing and stem wall.  There are state approved systems that can work in conjunction with standard pier and pads.  The home can virtually be installed in one day.  One system that we recommend is shown below.  On The Level General Contractors frequently installs this retrofit foundation system so homeowners can qualify for FHA, Fannie, Freddie, and VA financing.     Take a moment to review this foundation installation video to see one of the cost effective ways to create a foundation on a manufactured home.
Crest Homes is the manufactured home backyard ADU home specialist!  Call John Arendsen 760-815-6977