June 4, 2019
John Arendsen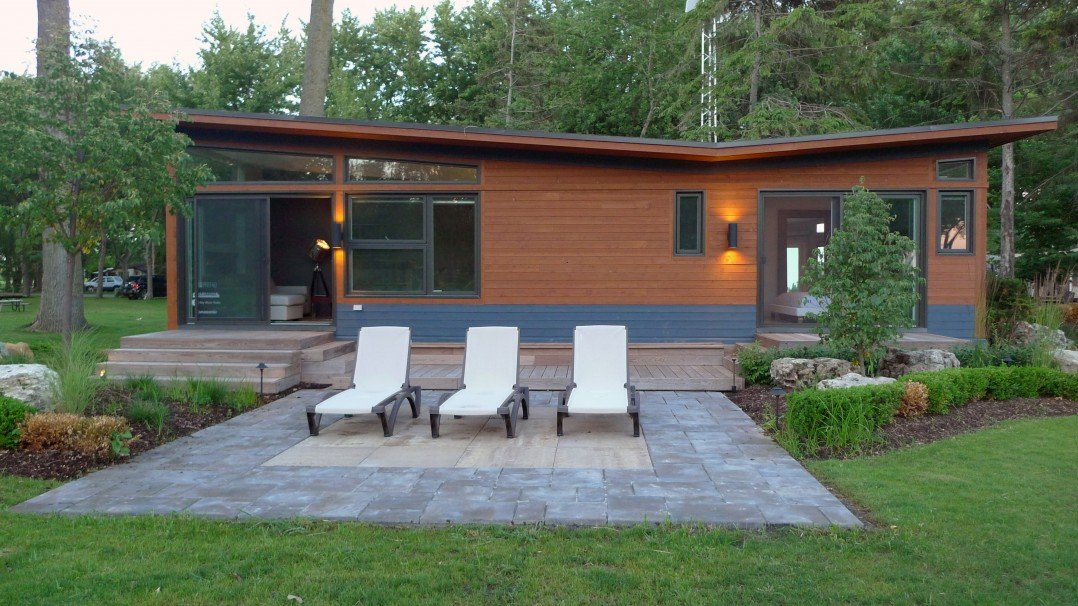 Granny Flat aka Accessory Dwelling Unit (ADU) Anyone?
Granny Flat aka Accessory Dwelling Unit (ADU) Anyone?   ONE OF THE BIGGEST AND MOST IMPORTANT EVENTS IN SDCIA HISTORY!
More and more homeowners are finding creative ways to earn extra money using the space they already own. The opportunity to utilize extra space in your own yard may sound too good to be true but is possible with anaccessory dwelling unit (ADU). If you have thought about having a private place for visitors to stay or even generating extra income, then building an additional structure or converting a garage into living space may be ideal.
Get answers to all your questions or concerns about adding a backyard home to your property. Learn about all the new state laws that have been enacted designed to make it easier to add value to your property.
Already have an ADU on your property that's not permitted or non conforming? Find out how you can make it a legal and conforming improvement.
Benefits of an ADU:
– Lifestyle flexibility. Allowing you to downsize and rent out main house
– Additional monthly income with long or short-term rentals
– Creating affordable housing
– Adding value to your property
What You Will Learn:
– Can you can have an ADU on your property
– Fees and requirements
– Permit process, how long will it take
– How to get started
– Construction costs and financing
– Zoning requirements & building codes
– How big or small you can build
– How long will it take to build
– Rules for renting out your ADU in your local jurisdiction?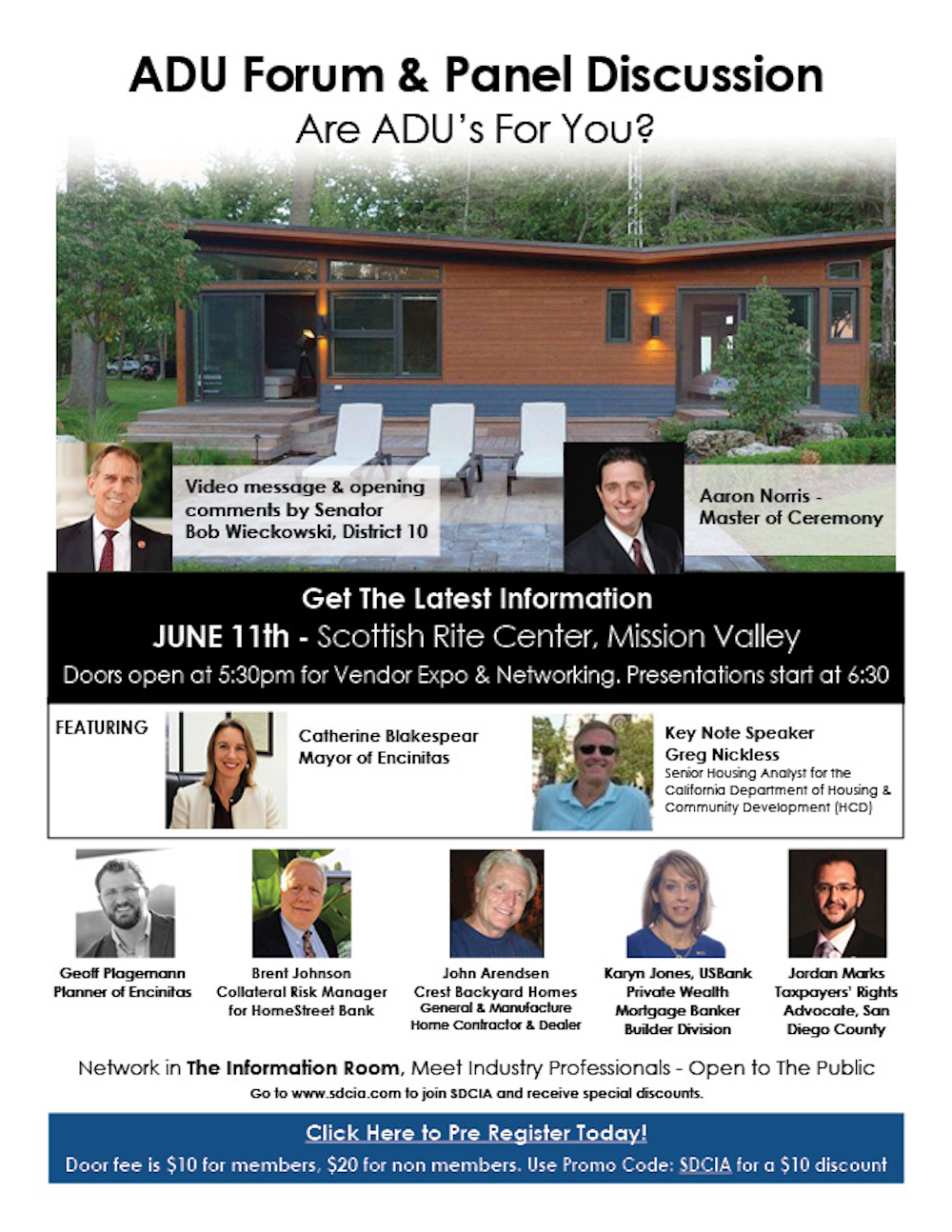 See You at the meeting…
The SDCIA Team,
www.SDCIA.com