October 2, 2021
John Arendsen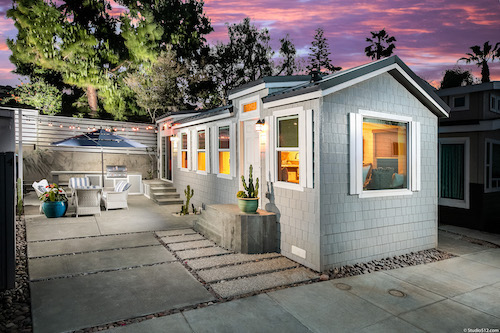 ADU News You Can Use. Do It Yourself?
Or Hire An Experienced Team?
ADU News You Can Use. We are pleased to introduce Part 1 of our 11 part series on using a reverse mortgage (HECM LOAN) to plan, build and install a modular Accessory Dwelling Unit
This session will cover the pros & cons of doing it yourself versus hiring the professionals. We will also touch briefly on what the HECM Loan is, who can qualify, and how the HECM Loan comes into play in building a Modular ADU for more cash-flow.
Selecting a factory built BACKYARD HOME option can be a complicated and frustrating process if you don't have your ducks in a row. There's lots of moving parts that are happening all at once.
Site Evaluation
Utilities
Permitting
Site Preparation
Selecting and planning your Factory Built BACKYARD HOME
Transportation and Installation
Certificate of Completion (CO)
After market ancillary features i.e. driveway, patio, deck, awning, carport, garage, landscape, hardscape, etc.
It can be a monumental task for even an experienced contractor let alone the average layperson with limited construction knowledge and experience. So do yourself a big favor and start off on a sound footing.
Hire the pros