October 10, 2021
John Arendsen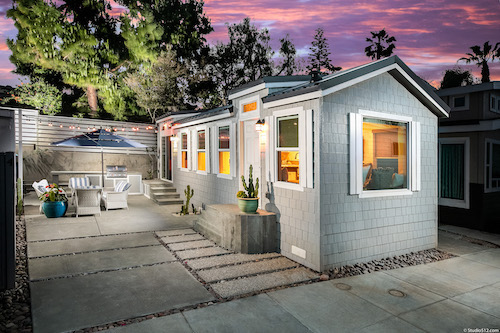 ADU NEWS YOU CAN USE: Part 2
Where To Place It On Your Property
ADU NEWS YOU AN USE: Where is the best location to place your BACKYARD HOME On Your Property? Much depends on the reason or purpose you're choosing to add an ADU to your property in the first place. 
Is it for income?  

Is it for a son or daughter or younger family member or friend?   

Is it for an elder like you're parent/s?

Is is for you to downsize in?

Or is it for you to use a a guest home for visitors?

Or is it for a combination of reasons?
You can choose any one or many of the above for a variety of reasons. However, the most important decision you will make is choosing the best location on your property to place your BACKYARD HOME. The second most important is HOW you will place it on your property.
Taking that first step to add a BACKYARD HOME to your property is the easiest part of the process. But you really need to figure out where it will fit the best without interfering with your existing lifestyle. Lot's of folks are enchanted and seduced into the decision to add additional living space to their property, however, they don't know where or how to properly locate it. That's why it's very important to work with a company that has the talent, ability and expertise to provide these services.
There are lot's of contractors that are more than happy to write up a contract and take your money. But do they actually have what it takes to get the job done.
Can and will they go that extra distance and work closely with you to determine where your BACKYARD HOME would best fit on your property?
What direction (orientation)  it should face and why?
How big (square footage) it should be?
The most appropriate architectural style?
How should it be appointed?
How many bedrooms and bathrooms should it have
Ancillary items i.e. landscape, hardscape, soft scape, patio, deck, stairs, awning, driveway, garage, carport, etc.
Should it be ADA compliant?
These are but a few of a long list of questions your architect, designer and or contractor should be asking you. So please take time to carefully hire the right company and make sure they are willing to do whatever it takes to provide you with the best information and knowledge possible.
For the 55+ community don't forget the HECM Reverse Mortgage as an option. There are several advantages with this type of loan and it's all well laid out by my friend and associate Jeremy Knock, Founder and CEO of GOLDEN AGE FINANCIAL SOLUTIONS.