September 26, 2021
John Arendsen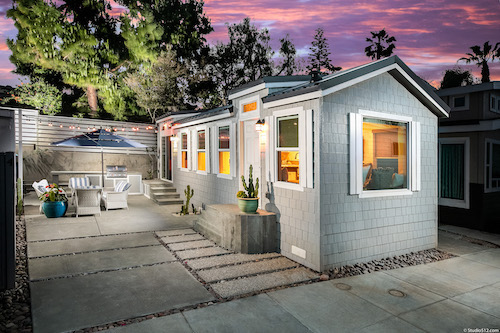 Use A Reverse Mortgage To Finance Your Accessory Dwelling Unit
Use A Reverse Mortgage To Finance Your Accessory Dwelling Uint. Seniors 55 and older are now eligible  for a Reverse Mortgage under some exciting new changes in lending regulations. For an in depth overview on how a senior can use the dirt they own beneath their feet to add value and income to their homes we invite you to take advantage of this Free Video Webinar Series.
Here's the exciting lineup you don't want to miss.
Introduction Available now: A Seniors Guide to Building a Modular Accessory Dwelling Unit.  Free Video Webinar Series.
Episode 1, Monday, Oct 4th:  Do It Yourself vs Hiring CREST BACKYARD HOMES
Episode 2, Monday, Oct 11th: Where To Place Your CREST BACKYARD HOME
Episode 3, Monday, Oct 18 th: Handling The Red Tape
Episode 4, Monday, Oct 24th: Where To Put The Utilities
Episode 5, Monday, Nov 1st: Determining Location & Orientation On Your Lot/Parcel
Episode 6, Monday, Nov 8th: Creating The Installation Plan
Episode 7, Monday, Nov 15th: Time To Go To The City
Episode 8, Monday, Nov 22nd:  The Fun Part-Ordering your CREST BACKYARD HOME
Episode 9, Monday Nov 29th: Finishing Touches-Making It A Home,
Episode 10, Monday Dec 6th: How Do You Pay For It?
Please feel free to contact us anytime. Or visit our websites for more information. We look forward to working with you on your project.